A Timberline Christmas
Play Video
Donate
In lieu of any payment please consider a charitable donation to one of these non-profits that are dear to me.
Happy Holidays!
Happy Holidays everyone!
Over the past several months I've had the privilege to work with a group of dear friends and family members who all just happen to be amazing musicians as well.  In that time we recorded 10 Christmas songs. This is our gift to you…..A Timberline Christmas. 
We recorded these songs in the humble environs pictured below, using a recording board that will soon be in the Smithsonian.  Many sessions were interrupted by barking dogs, slamming doors, kids arriving home and cell phones going off, all of which added to the overall experience of a homegrown production.  In many ways this CD represents a live performance, simply because there was very little editing of the tracks, no pitch correction, no timing correction, just laying it down as it is, which I think is pretty awesome.  It is….perfect in its imperfection.  
The collection represents many of my favorite Christmas songs. Recording them was a lifelong goal, and it couldn't have happened without this band of great musicians.  
The Steamboat contingency – Jody for your soaring vocals, Mary Beth, for a flute performance that was stunning, Pat, for your percussion, vocals and overall talent and Randy, who lent so much to the project in such a short time, is there an instrument you can't play? To my good friend Jay O'Hare, who put this web page together in incredibly short order.  
The Denver group – Mike, for your guitar work and long-lasting friendship, Spencer, for your great work on bass and just as importantly,  your patience and perseverance with the mastering of the CD, thanks to my friend that was yeoman's work.   To my brother Mark and sister Kim, my singing partners for life. it was so great to have you be part of this.  And lastly to Beth, Ryan, Colin and Caitlin, I'm so thankful for all of you (FYI, Beth and Ryan made a cameo appearance on O Come All Ye Faithful).
Please download these songs and If you have a friend or family member you think would enjoy them,  please share this page with them.
I wish you and your family the happiest of holidays and a happy new year!
Todd


Spencer Pyne – Bass and CD production (thanks for the generous use of your studio)


Randy Kelly – Guitar (electric, acoustic), mandolin, violin and anything else that makes noise

Todd Musselman – Vocals, guitar, keyboard


Pat Waters – Percussion (djembe, smaller djembe, cahone),
vocals

Mike Edmonson – Electric guitar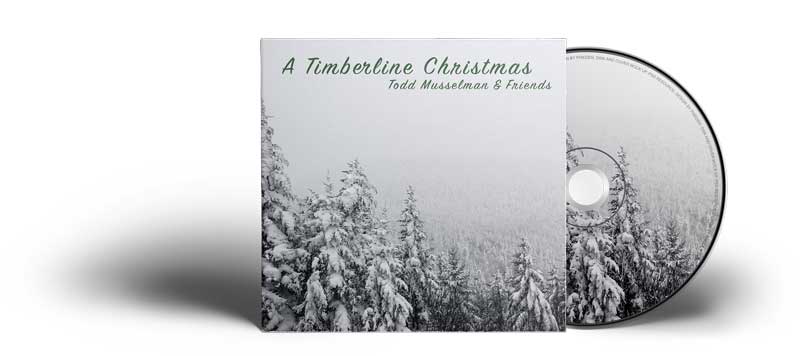 Download the Album
This download contains MP3 files to be copied into your media player (iTunes)
Track Listing
Christmas Hallelujah
What Child is This?
And So This is Christmas
Amazing Grace
Little Drummer Boy
Away in a Manger
Oh Holy Night
Joy to the World
Silent Night
O Come All Ye Faithful
(85mb zip)